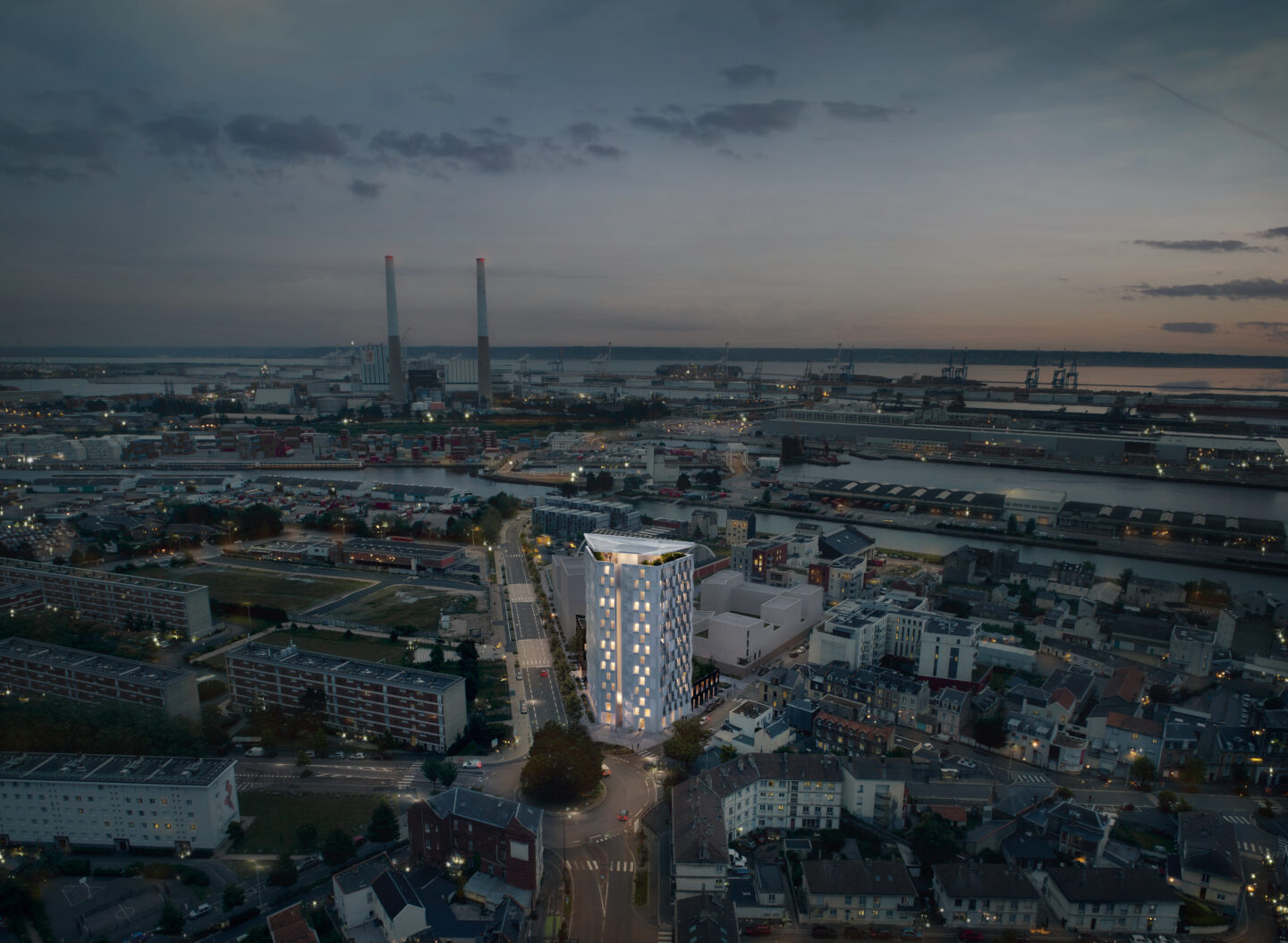 Elithis Tower Le Havre
Our evolving global context imposes many changes in terms of the transformation of life in the city and the consumption of our fragile resources.
Culminating at 48 meters high in this changing port district, the Elithis Le Havre tower, that will composed by 74 housing units, is a new positive energy lighthouse that re-interprets our relationship with housing in the form of an evolving and productive vertical building. The multiple places of life and interactions on the ground as well as in the sky are in contact with the elements and the senses, the vegetal patio around which the project is organized offers a break, a new balance allowing nature and its inhabitants to coexist in the city.